Quick inquiry
Would you like to find out more about our academy or take advantage of our offer of a free trial lesson? Then just send us a non-binding request. We'll come back to you as soon as possible.
Online Training
Online chess for kids – Do you want to learn chess but don't have time to come to our locations? Or want to improve your skills?
Chess4kids offers online chess courses for children between 5 and 15 years of age, which are led by experienced, competent trainers and enable children to learn or deepen the secrets of chess through play.

The course levels range from beginner to advanced. Depending on the level of knowledge and development of your child, we will find the optimal course for your child, which is associated with a lot of fun, playing and learning. Short learning units alternate with playful tasks. The final allocation of your child will be made after a consultation with a free trial lesson.
With regard to the day of the course, we are entirely up to you - you can choose it, from Monday to Saturday.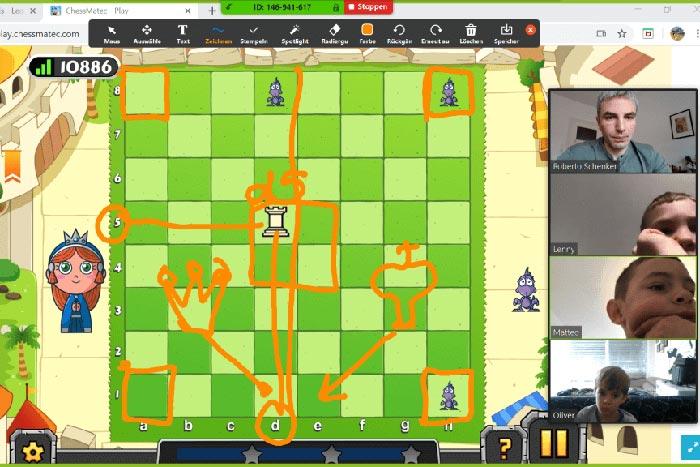 About our online chess classes
The online chess lessons take place from Monday to Saturday after consultation with our course instructor. We use common tools like Zoom and Skype in connection with other instruments like Chessmatec etc.

One lesson lasts 45-50 minutes. The exact day and time of the lesson is determined by the age and chess experience of the child and the available time. Our courses are held in small groups by professional and experienced chess trainers to guarantee the best training quality for the children. We teach all levels of children, from beginners to professionals.

Of course we regularly organize online tournaments so that the kids can compete in their skills.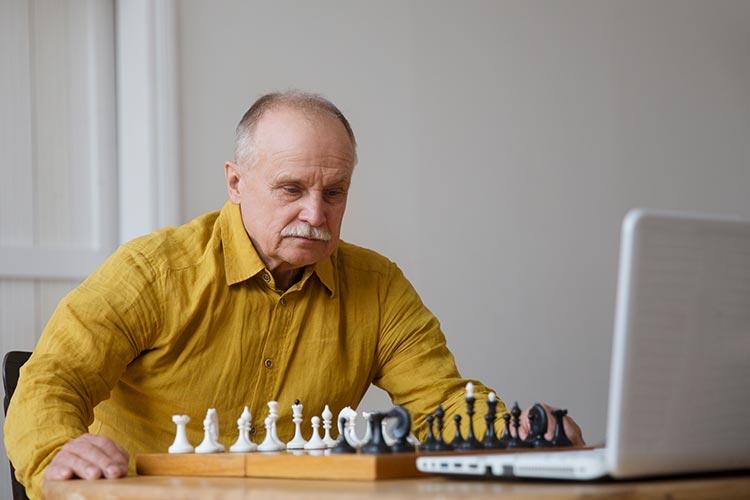 Online chess courses for adults
You don't stand a chance against your children playing chess anymore?
Then we will of course be happy to help you with online lessons for mums and dads or grandparents, guided by the same experienced chess trainers who have made your children so good at playing!
Simply send us an email to
info@chess4kids.ch
and we will be happy to help you!
Semester fees
The price for a child is 500.00 CHF per semester. This includes one lesson per week in a small group of a similar age and experience level of other children. Siblings receive a 20% discount on lessons from the 2nd child onwards. If the child starts during the current semester, the course fee is reduced by CHF 25.00 per lesson already taken.

Our course calendar is based on that of the local public school system of canton Zurich. There are NO lessons during the holidays. Instead we offer exciting half and full day chess camps.
Registration
Have we aroused your interest and would you like to do a free trial lesson? Then contact us using the contact form below to find a suitable lesson for your child. Trial lessons are only possible on request and by appointment.

Have you or your child already had a trial lesson and did your child enjoy it? Then we warmly welcome you to our chess school. You are welcome to fill out the definitive registration form online.