Upcoming courses and holiday camps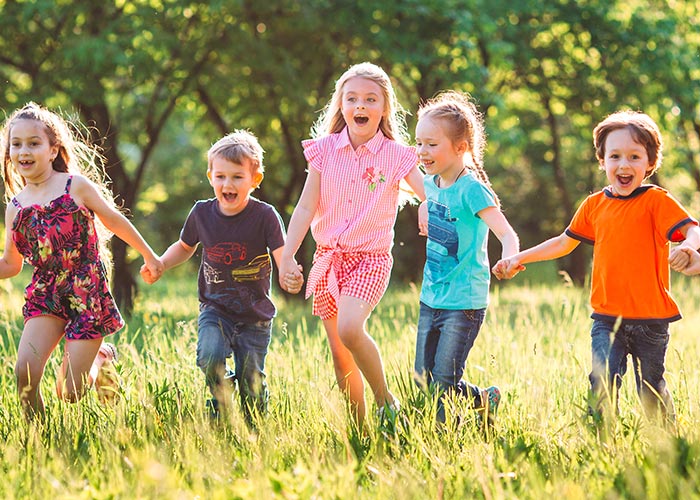 From 04/10/23 - the spring camps
Dates:
Our exciting Chess4Kids Camp will take place again this year during the spring break -
from 04/10/2023
in our branches Baar, Baden, Horgen, Oerlikon, Küsnacht and Leimbach!
In addition to chess, we offer a variety of activities such as Lego, STEM robotics, martial arts and hip hop in the supporting programme.
Pre-registration is already possible!
Info & Registration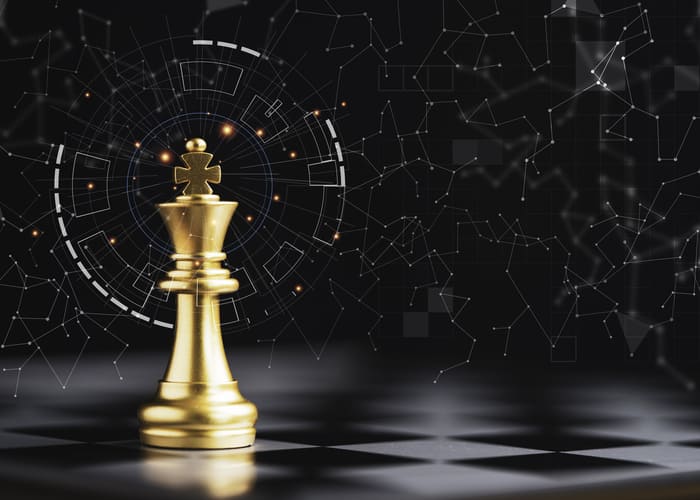 Online courses and training camps with Vincent Riff
We have revised the entire Advanced Concept and are expanding this for you in several steps from now on.

The new offer includes online training hours of 55 minutes each for advanced children, as well as two weekend camps and a one-week holiday camp from 24.-28.07.2023.
The camps are led by the experienced chess trainer Vincent Riff, who has joined our team.
Info & Registration
Our courses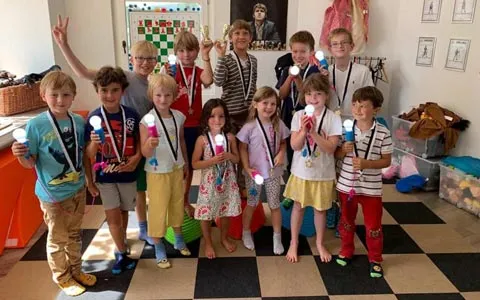 Weekly chess courses
The classes for children take place Monday through Friday, and at some locations we offer classes on Saturday as well. The children can attend one instructive lesson of 60 minutes per week...
...on a day you choose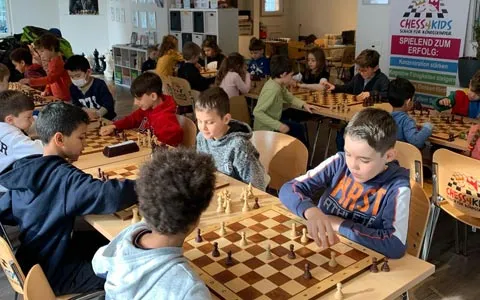 Vacation camps
We offer exciting half and full day vacation camps for children 5ys up. All camps are for beginner and advanced chess players. We work very interactively with lots of fun. Free trials are...
...always available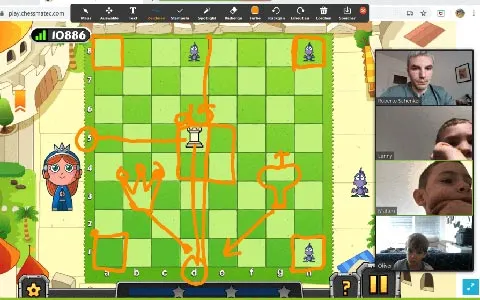 Online training
Chess4kids offers online chess courses for children, which are led by experienced and competent trainers and enable children to learn or deepen the secrets of chess through play comfortably...
...from home
Chess4kids was founded in 2010 by Bea Johner. Her son was diagnosed with ADHD and she was looking for an alternative to drug treatment like Ritalin to aid his development.
Chess in Schools and Kindergartens
Chess4kids is a chess school, mainly for children from the Zurich, Zug and Baden area. In addition to chess lessons in our own course centers, we offer projects and courses for schools and kindergartens.

Chess in kindergartens
Schach in school
Support for teachers / educators
School and kindergarten events

Newsletter
Register for free and be informed about new updates